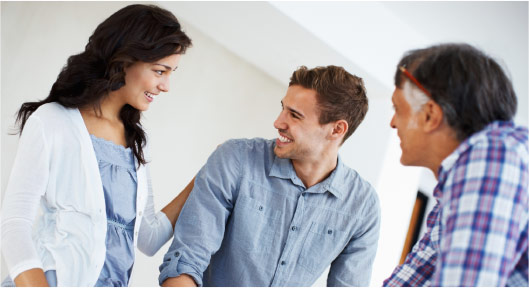 Pre Purchase Building & Pest Inspections Across Melbourne
Eliminate pests from the equation with our pre purchase building and pest inspections.
Our clients frequently tell us that their Pre Purchase Building Inspection saved them a lot of stress and money.  An Inspection Report from our registered and experienced industry professionals allow you to have complete knowledge of the property you're planning to buy, so you can make an informed decision.
HERE'S HOW IT WORKS:
 WHAT'S IN YOUR PURE-PURCHASE INSPECTION REPORT?
Most importantly, your report will be comprehensive and easy to read.
Reports cover all inside and outside areas of the property – roof coverings, roof voids, floors, sub floors, walls, ceilings, Windows, doors, wardrobes, wet areas and fittings, shelving, stairs, handrails, skylights, gutters, downpipes, eaves, fascias, flashings, brickwork, cladding, mouldings, decks, verandas, carports, sheds, workshops, fences and gates.
You'll receive photographs of the most significant and major defects.
Your Correct Inspect professional can advise you how to correct any defects that are identified.
From $365 arrange a quote
PRE PURCHASE PEST INSPECTION
For peace of mind and in particular if the home you are planning to purchase is in a recognised termite area, it's wise to request a Pre Purchase Pest Inspection at the same time as your Pre Purchase Building Inspection.  The inspection covers your entire home – floors, walls ceilings, roof, and external timber structures surrounds, outbuildings, fences and timber retaining walls This comprehensive report will ensure that you don't suffer the heartache and costs associated with repairing the enormous damage that can be caused before the presence of termites is obvious.
From $295 arrange a quote